Ankle Surgery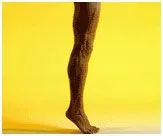 Surgery may be required to correct a serious deformity of the ankle and its bone structure.

An injury, birth defects, or changes throughout the course of life often cause ankle deformities.

Such diseases as diabetes, rheumatoid arthritis and neuromuscular conditions may cause severe foot and ankle deformities, and these ultimately result in pain and difficulty in walking.

Surgery often includes a procedure that realigns the existing deformity. Various kinds of internal and external fixation devices are often required either temporarily or permanently to maintain the foot or ankle in the appropriate alignment during the healing process.

Achilles Surgery

Surgery to repair a torn (ruptured) Achilles tendon involves making an incision or cut in the back of the leg above the heel to access the torn tendon. The tendon is then sewn back together. Surgery may be delayed for about one week after the rupture to let the swelling go down.

After surgery, a cast or walking boot is usually worn for six to 12 weeks. At first, the cast or boot is positioned to keep the foot pointed downward as the tendon heals. The cast or boot is then adjusted gradually to put the foot in a neutral position (not pointing up or down).

Specific gentle exercises (restricted motion) after surgery can shorten the time needed in rehabilitation.

Bunion Surgery

Bunions are often painful deformities of the foot that require surgery to correct and alleviate pain. There are many different types of bunion surgery.

In general, bunion surgery calls for an incision in the top or side of the big toe joint and removal or realignment of soft tissue bone to relieve pain and restore normal alignment to the joint. The surgeon may insert tiny wires, stitches, or screws to stabilize a severely deformed joint.

Metatarsal Surgery

Painful calluses on the ball of the foot are caused by an abnormal alignment of the metatarsal bones. There are five metatarsal bones in each foot, each consisting of the long bones behind each toe. The metatarsal bone behind the big toe is called the first metatarsal, and so on.

The most common metatarsal surgery is preformed on the first metatarsal for the correction of bunions.

Surgery on the second through fifth metatarsal bones is performed infrequently, and is usually done to treat painful calluses on the bottom of the foot or non-healing ulcers on the ball of the foot. Patients with rheumatoid arthritis may also need metatarsal surgery.

During surgery, the metatarsal bone is cut just behind the toe. Generally, the bone is cut all the way through, and then manually raised and held in its corrected position with a metal pin or screw. Following the surgery, the patient`s foot may be placed in a cast.

In some instances, a surgeon will also cut out the painful callous on the bottom of the foot, but most prefer to do the procedure in an outpatient setting.