This page provides you with practical information about our practice. It includes descriptions of our office locations, including maps, photos, directions, hours, appointment scheduling, and insurance acceptance and billing policies.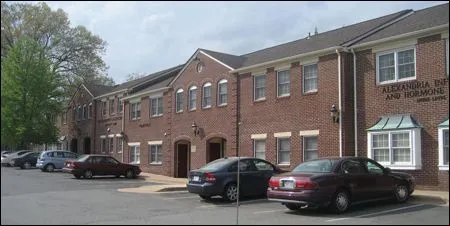 ALEXANDRIA, VA OFFICE
Alexandria Family Podiatry
2843 Duke Street
Alexandria, VA 22314
Phone: (703) 823-2357
Fax: (703) 823-1572
Click here for door-to-door directions
Office Hours:
Monday:
Tuesday:
Wednesday:
Thursday:
Friday:
Saturday:
Sunday:
08:30 AM - 05:00 PM
08:30 AM - 05:00 PM
10:00 AM - 03:30 PM
08:30 AM - 05:00 PM
08:30 AM - 05:00 PM
08:00 AM - 12:00 PM
Closed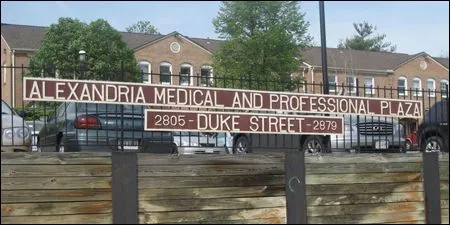 Payment Options
We accept credit card (Visa, MasterCard, Discover), personal checks, and cash for our patients.
Appointments
You may request an appointment for either offices by calling Alexandria Family Podiatry at (703) 823-2357 and a member of our staff can assist you. Or you may click on "Contact Us" and submit your request online.
For your first visit to our office, please remember to bring the following information with you:
Your health insurance card
Your photo ID
List of any medications you are currently taking (prescribed or over-the-counter), along with the dose and frequency information
Completed and signed New Patient Registration Form
Insurance
Alexandria Family Podiatry accepts most major insurance plans. However, please call our office to verify that we still accept your insurance provider. It is also in your best interest to check your insurance plan's provider list to be sure it permits you to be seen in our office. Please be aware that your insurance provider may require a referral letter from your primary care provider. If so, please bring the referral with you to your appointment. It is the responsibility of the patient or guardian to pay any co-payments, deductibles, and other charges not covered by your insurance provider. If you have any questions, please call us at (703) 823-2357.

Our Staff
Friendly, accommodating staff
Prompt scheduling. Call for same-day appointments.
Certified podiatric medical assistants
Fully computerized and electronic insurance claim submission for patient convenience
Facilities, Special Services, and Equipment
Laser Treatment for fungal toe nails
MLS Laser Treatment for acute and chronic PAIN
Footmaxx - a computerized gait and pressure analysis system for custom orthotics
Cryoprobe treatment for warts, skin lesions